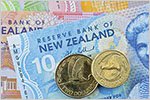 We like to ask the big questions here. And the one we're asking today is, what is the best bank in New Zealand? View the poll and cast your vote!
---
You might be wondering, why are we writing this article? Why are we giving you, the reader, the chance to cast your vote to decide the best bank in New Zealand? Well…If you hadn't noticed, this website revolves around all the banks in New Zealand!
That and, none of the other articles or write-ups on the web at the moment provide a well-rounded briefing on what makes a good bank, and what doesn't. PLUS, show us one where you, along with everyone else reading, recognises that a bank is only as good as its customer say it is. That's where you come in.
You're here for a reason! And that reason is to vote. Take your time reading through the bank's descriptions below for a quick refresher if needed, otherwise just head down to the bottom and get to it. Whichever one it is, we're thankful you're here.
Credit unions won't be included in the list as they aren't officially open to the public, so to speak. Some users have reported some New Zealand credit unions not being too stringent on the rules as to who they allow being a customer. Even if that's so, we're still only discussing the banks in New Zealand that are officially open to the public. That way, we can even find the best bank in New Zealand for travellers and visitors.
Ok, ok. You now know what this is all about! So let's get going.
Before we head on the list of banks, we need to know what actually makes a bank, good?
What makes a bank the best?
We're all unique in this world, just like a special little snowflake. That's why when it comes to figuring out which bank is the best, all of our past experiences, values, beliefs, and attitudes, will directly influence the weighting we place on each of the factors.
It's important to keep this in mind when you vote on the polls, and especially when you interpret the results. Think about the bank compared to others in New Zealand, maybe compare them to one's over in Australia. Hell, see how they stack up against the one's back home in Asia or Europe.
Take it that step further and compare them to other organisations not in the banking industry. How friendly are the tellers compared to the checkout staff at your local supermarket? Are they willing to travel to you, to provide a free quote just like a plumber of landscaper might do? Or even, how quickly would they respond to your feedback compared to the restaurant down the street?
Hell, it could even be how the bank's employees treat foreigners, allowing us to determine the best bank in New Zealand for migrants.
Combine the above with the following list of factors before making your vote below:
Ease of access; how convenient are the bank's locations for you? Are they accessible by everyone?
How quickly do they increase or decrease interest rates based on the RBNZ's newly released decision?
International services; do they offer zero fee travel cards? What about ATM withdrawals overseas, how much do they charge for them?
If you provided them with a suggestion/feedback, would they take it into consideration or simply thank you and throw it in the bin suggestion box?
What kind of incentives do they offer for children to start increasing their financial literacy? Do they have initiatives such as ASB's Clever Kash?
Nominees for the best bank
Well, they aren't really nominees. We want to give every bank's customers they opportunity to show their appreciation, so you'll be able to vote for every single bank in New Zealand.
Brief descriptions of all the banks can be found in the table below. Click on their logo to see their full descriptions.
The list below is in alphabetical order and makes no representation as to the best bank in New Zealand.
ANZ

ANZ is currently the largest bank in the country. Employing more than 9,000 people across its branches.

Astonishingly, the company accounts for 1% of New Zealand's total GDP.

ASB

ASB (originally Auckland Savings Bank) is now a subsidiary of the Commonwealth Bank of Australia.

The bank currently has more than 1.3 million customers.

Bank of Baroda

Bank of Baroda has been registered as an official bank since 2009, operating as a subsidiary of its parent.

Across the globe, the bank services more than 39 million customers.

Bank of China

Bank of China is New Zealand's more recent bank to be officially registered, back in November 2014.

It originally served as China's central bank from 1912 to 1949.

Bank of India

Bank of India is the second Indian bank to make its way into the country, behind Bank of Baroda above.

Their three branches locations are all situated on the North Island.

Bank of Tokyo-Mitsubishi UJF

Bank of Tokyo-Mitsubishi UJF is officially the 8th largest bank in the world, and Japan's largest.

Over 770 offices are in Japan, and many more overseas.

Bank of New Zealand

Bank of New Zealand (BNZ) was founded in 1861, and remained independent until it was bought by NAB in 1992.

More than 5,000 employees staff their 180 branches around the country.

Citibank

Citibank is part of its parent group, Citigroup, which employees over 240,000 staff in over 101 countries.

Only a single branch is located in Auckland, New Zealand.

Cooperative Bank

Cooperative Bank, which was founded in 1928, is New Zealand's only bank completely owned by it's members.

560 staff members serve its increasing customer base of 135,000.

Heartland Bank

Heartland Bank was brought about through the merger of four financial organisations in 2011.

Assets of the company are valued at over $2.3 billion.

HSBC New Zealand

HSCB was one of the first foreign banks to be granted a registration to operate in the country, in 1987.

Its 4,400 offices around the globe service more than 45 million customers.

ICBC New Zealand

ICBC comes in as the largest bank in the world with total assets valued at USD $3 trillion.

It only took 32 years for the bank to achieve this amazing feat.

Kiwibank

Kiwibank opened its doors for business in 2002 and has grown to serve more than 800,000 customers.

Official slogan is – "We're a bank made for New Zealanders, by New Zealanders."

Kookmin Bank

Kookmin Bank is a South Korean bank which has been operating in New Zealand as well since 1997.

Headquarters are still located in the heart of South Korea, Seoul.

Rabobank

Rabobank operates as a subsidiary of the multi-national conglomerate Rabobank Groep N.V., a Dutch company.

It focuses on rural banking and Agribusiness services.

SBS Bank

SBS Bank was originally called the Southland Building, Land and Investment Society until 1995.

The bank focuses on serving the South Island of New Zealand.

TSB Bank

TSB Bank was originally known as the Taranaki Savings Bank, which was founded in 1850.

There are 26 operational branches around the country.

Westpac

Westpac is New Zealand's second-largest bank. With over 1.5 million customers and 197 branches.

They provide every banking and financial service you can think of.
Vote for the best bank in New Zealand!
The moment you've been waiting for! Time to head to the polls.
We've split the voting up into five different areas. One for their customer services, another for locations/accessibility of the bank's stores, how satisfied you are with their fees/charges, how you rank them for their interest rates, and lastly, one for what you think its the overall best bank in New Zealand.
Get your friends to vote as well!
Error: Your Requested widget " ssba_widget-2" is not in the widget list.
[do_widget_area sidebar-1]
[do_widget_area sidebar-2]

[do_widget id="text-13"]
[do_widget id="text-14"]
[do_widget id="text-15"]
[do_widget id="text-17"]

[do_widget_area widgets_for_shortcodes]

[do_widget id="text-18"]
[do_widget id="recent-posts-widget-with-thumbnails-5"]
[do_widget id="ssba_widget-2"]

[do_widget_area wp_inactive_widgets]