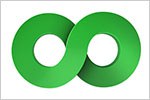 Cooperative bank have released their financial statements relating to the period for the six months to 30 September 2016.
---
Below you'll find an overview of the financial results recently released by the Cooperative Bank in New Zealand.
Figures are relating to the six months up to the 30 September 2016, and conclude that the bank is still viable and profitable in the current competitive environment.
The financial environment
Over the past few months, there have been a large number of material economic changes around the world. A few of the more major events being Trump winning the election and Britain leaving the European Union.
These global events have lead to much uncertainty and volatility in the international markets, housing prices, and cash rates.
In New Zealand itself, consumers have scrambled to jump on real estate before the prices go up further, which has led to many banking lending out far more than they have received in deposits.
Cooperative bank were able to mitigate these factors by successfully raising an additional $15 million in capital over the period.
Cooperative Bank's Financials
Key financial figures which have been taken from the disclosure statement are as follows:
Operating income has increased 1.8% more than expenses, compared to the previous period
Loans grew 18.4% during the year, whilst deposits slightly lower at 13.7%
Bad debt levels have slightly increased, however the board remains confident that it's not material and will remain within their expectations
$5.0 million in profit was realised, up 3.5% compared to the 2015 period
Net interest income has increased from $25.5 million to $26 million
Total assets has increased nearly 10% to $2.2 billion
Liabilities have also increased, albeit slight lower at 7.7%
If you'll like to see the full disclosure statement, please click here.