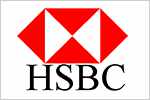 HSBC in New Zealand has a pretty broad and diverse product and service portfolios, which include internet banking, credit cards, borrowings, savings, everyday banking, ATM withdrawals and more.
Opening an HSBC NZ account is pretty easy – the exact method varies depending on the nature of the applicant. Hopefully, the steps below will make the process a little easier for you!
And of course, one your account has been opened, you'll then be able to receive fund transfers directly into your HSBC account using their SWIFT codes.
For those who are new to HSBC New Zealand
If you aren't currently a customer of the bank, you can choose to apply by mail or phone. The follows methods are discussed here:
1. Opening an Account by Mail
To apply by mail, you need to download the Proof of Identity Form and the Application Form, print them and then send to the following address by mail:
Network Service Centre, HSBC,
P.O Box 5947, Wellesley Str.,
Auckland, New Zealand.
These two documents are further explained below:
Proof of Identity Form
This form contains a proof of an applicant's official identity and is very crucial since the law of New Zealand requires a thorough check of an applicant's background.
Applicants are further advised to read the instructions carefully before sending the form through as inconsistencies may cause lengthy delays.
Application Form
This is the form that is filled out by the applicant and which contains your personal details, Inland Revenue taxation details, the specific account requirements, applicant's declarations, authorization signatures and official bank use information.
2. Opening an Account By Phone
To apply via telephone, the applicant needs to make a call to the HSBC New Zealand's office via the contact number 0800-028-088. One of their representatives will receive the call and guide you on a step-by-step procedure for opening an account. It is important to note, that calls may be recorded or monitored.
Pre-existing HSBC New Zealand customers
Pre-existing customers may also apply for additional bank accounts through either the online application or via telephone calls. Both approaches are as follows:
Online Application
All the customer needs to do is to click here, log on to the account and complete the registration process.
By Telephone
You may call the bank through the following customer support direct line: 0800-028-088. Once you're through, they'll assist you on the process for opening another account with them!