The full list of Heartland Bank branches in New Zealand, with with contact information, branch locations and addresses.
Although not the biggest
bank in New Zealand
, Heartland Bank is most definitely one of the favourites. Their stock price has increased
nearly 50% over the past six months
to the end of 2016.
As you can see below, they don't have a huge number of
branches around the country, only nine to be exact
. But we definitely expect that number to increase over the coming years as more and more New Zealanders' make the move to them.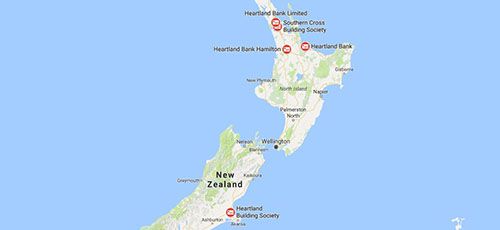 Heartland Bank Branch Locations
Type first letters of branch name, location name or address: