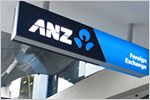 ANZ have announced that they will be closing a number of branches across New Zealand, one being in Hokitika.

The announcement made in September comes despite the bank posted a huge $1.77 billion profit in the 2015/2016 financial year.
ANZ are looking to close a total of seven branches including, its Ngaruawahia branch, leaving it without a bank, its branch in Massey University, as well as Milton, Te Aroha and Waitara.
Westpac joining in
Branches closing down is a common sight in the New Zealand at the moment. Westpac have recently announced that they will also be shedding some brick and mortar buildings.
19 branches from Westpac are confirmed to be closing down around the country.
ANZ have thankfully also announced that its employees in Hokitika and Milton will be offered positions in Christchurch if their branch does close.
FIRST Union national organiser, Tali Williams, stated that "Major banks appear to be systematically abandoning regional New Zealand."
Besides the seven closures from ANZ, they have also said that they do not have any other plans to close more branches. Only time will tell.