The full list of Rabobank branches in New Zealand with contact information, branch locations and addresses.
Rabobank probably has the most diverse set of branches around New Zealand when you relative to its size. Below you will find a list of all
34 branches, including their opening hours, street address, email, and phone numbers.
Wellington, Hawkes Bay, Auckland, Marlborough, and Canterbury are just a few of the regions that you will be able to visit a
Rabobank
brach.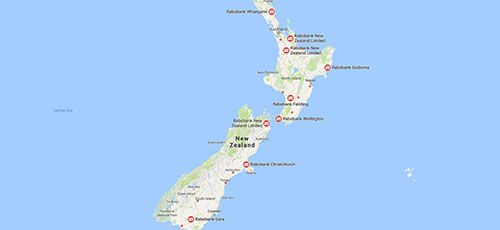 Rabobank Locations - NZ
Type first letters of branch name, location name or address: