The full list of Kiwibank branches and ATMs in Bay of Plenty, New Zealand, with contact information, branch locations and addresses.
Bay of Plenty
was named for its abundance of resources way back when James Cook first discovered it. And now it plays home to another abundant resource. Kiwibank locations.
They are spread far and wide across the bay, and a bit further inland as well. There are plenty to choose from so don't get too fussy!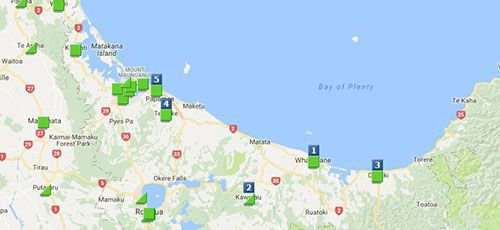 Kiwibank - Bay of Plenty - ATMs & Branches
Type first letters of branch name, location name or address: