Full list of BNZ Branches in Wellington, New Zealand with contact information, branch locations and addresses.
Ah, good old Wellington. Did you know,
Wellington was used to represent New York and Skull Island
in the 2005 remake of King Kong? Pretty interesting huh.
It's also used quite a bit by BNZ, in regards to there
being 17 different branches in the region
to choose from!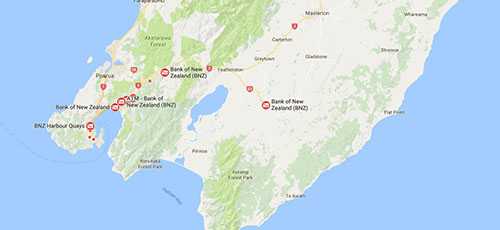 Find BNZ Branch Locations in Wellington
Type first letters of branch name, location name or address: