Full list of BNZ Branches in Auckland, New Zealand with contact information, branch locations and addresses.
Fun Fact:
Did you know Auckland receives over 1,115 mm of rain each year. That over
1m of water dropping down
on the city!
We sure hope the
BNZ branch you're looking for in the list
below doesn't have any leaks in their roof!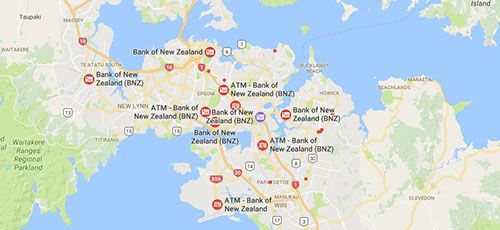 Find BNZ Branches in Auckland
Type first letters of branch name, location name or address: