The full list of BNZ ATMs in West Coast, New Zealand with location addresses.
In this region, there are only
four towns with a populaton of over 1000.
With the total population standing at around 32,000.
Despite the low number, the people living there still need their ATMs! And BNZ have obliged. See below for all their locations in the West Coast.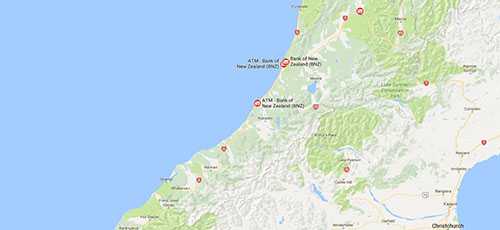 West Coast - BNZ ATMs
Type first letters of branch name, location name or address: