The full list of BNZ ATMs in Hawkes Bay, New Zealand with location addresses.
Our count stands at a
total of 12 ATMs from the BNZ Bank
in and around the Hawke's Bay region.
An impressive 4 of these have the
8 language options feature
, while 5 as well accepts deposits into the ATM directly.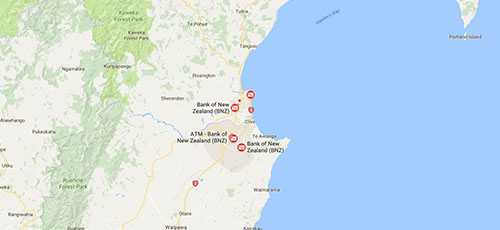 Hawkes Bay ATMS - BNZ
Type first letters of branch name, location name or address: