The full list of BNZ ATMs in Canterbury, New Zealand with location addresses.
Such a long list! If you're unable to
find an ATM
somewhere relatively close by, we think you may be looking in the wrong area!
We're too lazy to count, but if you'd like to,
please contact us here
to let us know exactly how many BNZ ATMs are listed below. Thanks!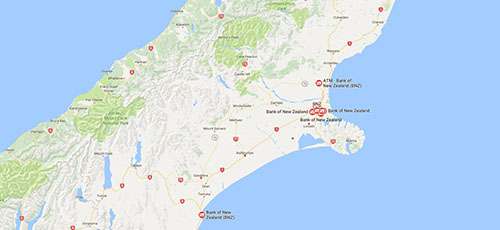 Canterbury, NZ - Bank of New Zealand ATMs
Type first letters of branch name, location name or address: