The full list of Bank of Tokyo-Mitsubishi UFJ branches in New Zealand, with with contact information, branch locations and addresses.
We'll call it
BTMU for short
, because we're sure you don't like saying their full name all the time as well!
In the heart of Auckland Central, if you're travelling down Queen Street, and somehow accidentally make it to Level 22 of number 151, you'll find yourself directly in the BTMU branch.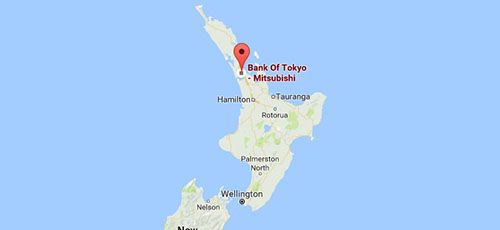 Bank of Tokyo-Mitsubishi Locations NZ
Type first letters of branch name, location name or address: