The full list of Bank of Baroda branches in New Zealand, with contact information, branch locations and addresses.
Bank of Baroda New Zealand
currently operates three branches across the country, all on the North Island. Two are located in and around Auckland whilst the other is in the heart of Wellington.
If you wish to see SWIFT codes for the Bank of Baroda you can
click here
.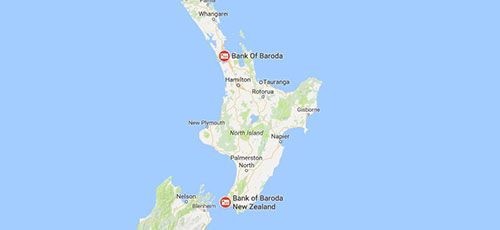 Bank of Baroda NZ Branch Locations
Type first letters of branch name, location name or address: