Full list of ASB ATMs in South Island, New Zealand with location addresses.
Welcome to the south! The South Island of New Zealand that is. Home to only 25% of the country's population, ASB have wisely decided not to locate nowhere near as many ATMs here as in the North Island.
You'll find a majority of the ATMs listed below will be in the
Canterbury/Christchurch region.
With a few more scattered further south around
Dunedin and Invercargill
.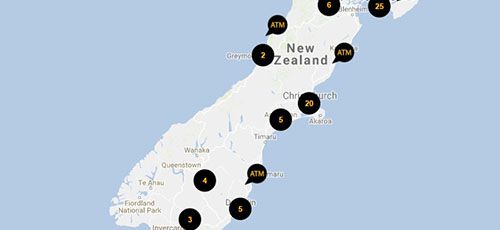 South Island ASB ATMs
Type first letters of branch name, location name or address: