Full list of ASB ATMs in Northland, New Zealand with location addresses.
Welcome to Northland! Were the grass is green, and the weather is warmer than Invercargill.
Also, ASB ATMs!
There aren't as many as in Auckland, but there's still more than enough to not have to travel far to find one.
You'll be able to find an ATM in places such as
Dargaville, Kamo, Kerikeri, Snells Beach,
and many more.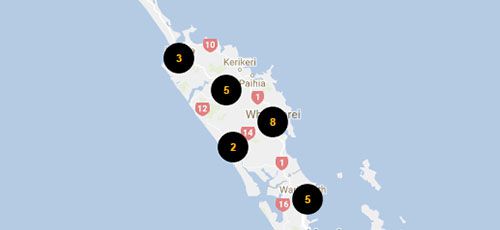 ASB ATMs - Northland
Type first letters of branch name, location name or address: