The full list of ANZ branches in Northland, New Zealand, with contact information, branch locations and addresses.
Northland is the northern most region of New Zealand. Commonly referred to as 'Far North' by New Zealanders, or because of it's warmer climate, the 'Winterless North'. The largest town is the city of 
Whangarei 
with a population of around 55,000. You'll be able to find two ANZ branches here.
Other areas with branches include, 
Kaitaia, Daragaville, and Kerikeri. 
To search for a specific ANZ branch in the Northland, New Zealand, simply head to the text box below and start typing. Branch locations will automatically start searching.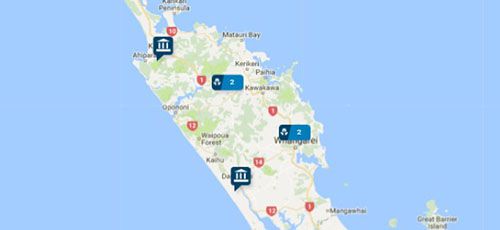 Northland ANZ Branch Locations
Type first letters of branch name, location name or address: