The full list of ANZ branches in North Island, New Zealand, with contact information, branch locations and addresses. With more than 75% of New Zealand's population living in the North Island, it makes sense that ANZ have chosen to locate the majority of its branches here as well. Below you will find a list of 150 ANZ branches scattered around the North Island. Regions that have branches include
Northland, Auckland, Wellington, Taranaki, Hawkes Bay, Gisborne, Manawatu-Wandanui, Bay of Plenty and Waikato.
If you know your geography, that's every single region in the North Island. More information about
ANZ Bank New Zealand
can be found here.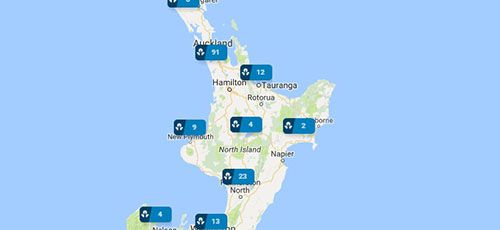 North Island - New Zealand - ANZ Locations
Type first letters of branch name, location name or address: