The full list of ANZ branches in East Coast, New Zealand with with contact information, branch locations and addresses.
There is only a single branch across the whole East Coast of New Zealand. This area is also commonly referred to as Gisborne, being its largest city and the first to see the sunrise across the whole of the country.
ANZ originally had two branches in Gisborne, but over the years combined the two into a single one now located on
Gladstone Road
. Please see below for the full location and contact details.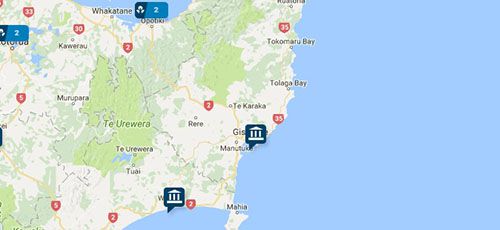 ANZ New Zealand - East Coast Branches
Type first letters of branch name, location name or address:
ANZ Branch Gisborne
Gisborne, East Coast
36 Gladstone Road
4010, New Zealand
Phone: 0800 269 296
Branch Number: 060637